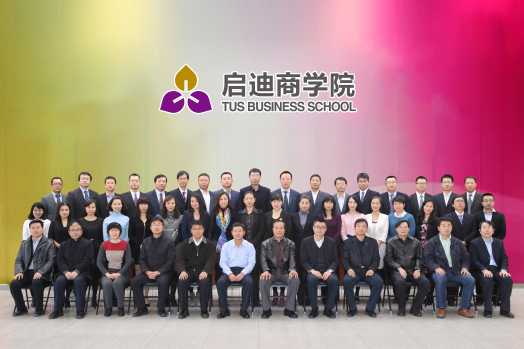 About the School
Background
Founded by Tus-Holdings Co., Ltd., Tus Business School is an organizational and systematic education and training
institution, which takes "Technological innovation, social service" as the core content.

After nearly twenty years of development, Tus-Holdings Co., Ltd. has formed the unique, advanced development
concept and corporate culture, and made brilliant achievements in many fields. In order to better construct the talent
development platform, meet the needs of efficient team building, integrate the industry chain, promote innovation and
development, carry forward the corporate culture, implement the enterprise development strategy, and adapt to the
requirements of international development, Tus-Holdings Co., Ltd. established Tus Business School in early 2013.
Talent cultivation concept
Cultivate leading talents for the society, enterprises and institutions.
School running concept
Seriousness and truth seeking, exploration and innovation, pursuit of excellence
---
Training Features
Tus Business School upholds the innovation-driven training concept, uses the innovative thinking to guide the training
implementation, and achieves "Five Combinations and Five Emphases".
Combine study with practice, and lay emphasis on case sharing
Combine with practical cases, use practical cases to enrich boring, mechanical management concepts, enable students
to understand the true meaning of learning, arouse resonance and thinking, and make students learn willingly and
efficiently.
Combine indoor training with outdoor experiencing, and lay emphasis on experiential teaching
Combine indoor training with outdoor experiencing, train the students' left and right hemispheres of the brain in a
vivid manner, improve students' adaptability, creativity and scientific thinking ability, and strengthen the training
effect.
Combine Chinese culture with Western culture, and lay emphasis on the incorporation of different
helpful things
It is necessary to pay attention to and carefully analyze the characteristics of the Chinese and Western culture and
management style. Based on the understanding of the differences between the Chinese and Western management
environment, we can incorporate different helpful things, make use of the past experience, absorb the essence from
the Western countries, take effective management methods to enhance the management efficiency, and avoid
mechanically copying and empirical management.
Combine the social science with the natural science, and lay emphasis on thought development
Combine the social science with the natural science, lay emphasis on the study and application of the natural science
while strengthening the cognition of the social science, pay attention to thought development, and enable technical
patents to develop toward management talents more effectively.
Combine the history, the present and the future, and lay emphasis on systematic thinking
Through understanding the history, you can better focus on the present and look into the future. Train students to
develop the habit of systematic thinking, and avoid only focusing on the immediate interests or just thinking about the
future without foundation. It is necessary to learn from the historical experience, so as to facilitate analysis of the
current status and better plan the future.