Tus-City is one of the core products of 100matolog. Tus-City cluster is a model of the integration of new urbanization and technological innovation in China, which adopts the "Science Park, University and Community" linkage concept to optimize the regional innovation space system and strengthen the integration of diverse functions. It is committed to building a new technology city that is both commercial and residential with industry-academy-research interaction & cooperation, so as to promote the increase of urban innovation level and urban value.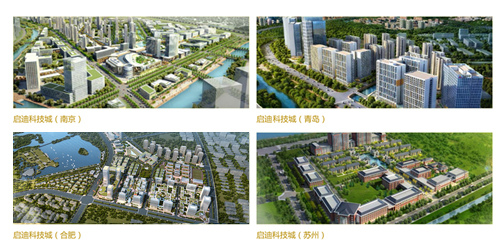 Tus-City (Beijing) Investment and Development Co., Ltd. (hereinafter referred to as Tus-City Group) is responsible for the planning, construction and operation of Tus City. Adhering to the model of "industrial technology & clustering, professional service and platform-based service", based on refinement of 21 years of construction, operation and management experience of TusPark, Tus-City Group, taking "Global vision, strategic thinking, concept of financialization, technology-based means, service-oriented approach" as the main line, "New energy, energy saving and environmental protection, information technology, education and training, precision instrument, IC, semiconductor and other technology industries" as the support, "Financial capital" as the link, and "Innovation research, entrepreneurship service, Marker-space, science park operation" as the core, aims to build a technological innovation service platform characterized by "government-enterprise cooperation, financial driving and resource pooling".
Tus-City Group will focus on the construction of the 100matolog Technological Innovation Corridor in Yangtze River Delta Economic Circle, Pearl River Delta Economic Circle, Beijing-Tianjin-Hebei Economic Circle, Chengdu-Chongqing-Kunming Economic Circle, Central Plains Economic Circle, Northeast Asia Economic Circle, "The Belt & Road" Economic Circle and other economic circles, join hand by hand with all levels of government to promote local industrial transformation & upgrading and economic development model transformation, be active in establishing strategic cooperative relations with foreign universities and science & technology institutions and constructing an international network of technological innovation to grow into an industry leader.
Tel: + 86-01 82150778
Address: 29/F, Tower C, SP Tower TusPark, Haidian District, Beijing